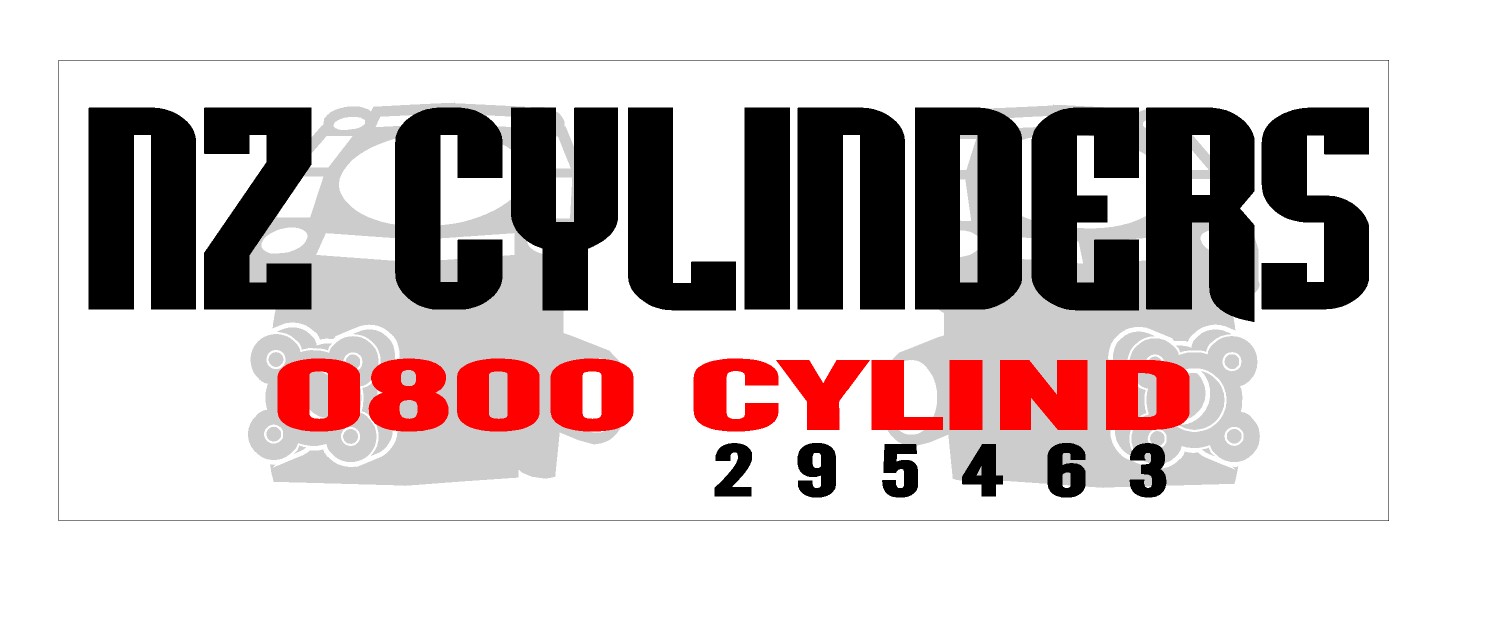 Welcome to NZ Cylinders
Aprilia, Ducati,Honda, Husqvarna, Kawasaki,KTM, Maxter,Suzuki, Yamaha, Porche, Polaris, SeaDoo, TM
Watch us turn your problem into a joy to ride
From an "Oh No" To "wow"
OK lets go through a cylinder repair
1:- login your cylinder, it's most important that you get your cylinder and all it's parts back
All cylinders and parts get their own identification number

2:- Assess damage

3:- Remove parts- where possible all steel parts must be removed or masked to prevent damage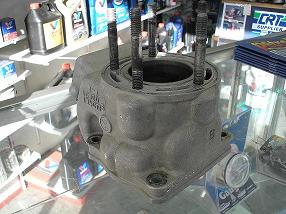 4:- Bead Blast Cylinder; no oil or carbon is allowed to enter the plating room.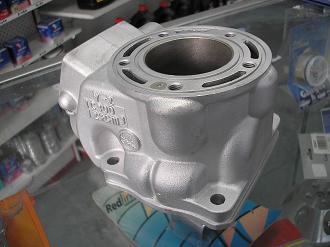 5:- Strip old plating; a chemical strong enough to dissolve steel and nickel is used for this.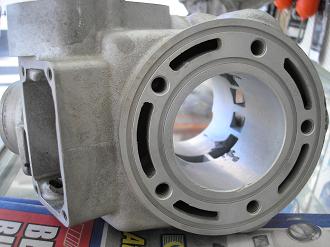 6:- Weld cracks & scores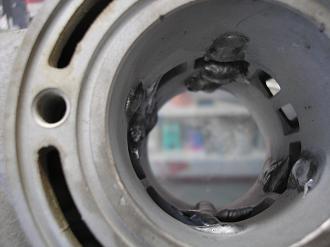 7:- Bore to clean weld or for a big bore piston kit.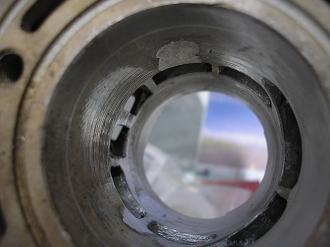 8:- Pre-hone to remove all tool marks; if there is any imperfections left the plating will follow them; & chamfer port edges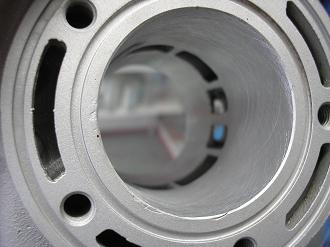 9:- plate the cylinder with nickel silicon carbide (you can see where that brand name comes from)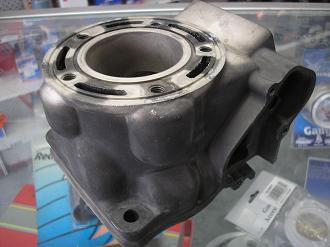 10:- clean the cylinder after plating & strip the excess plating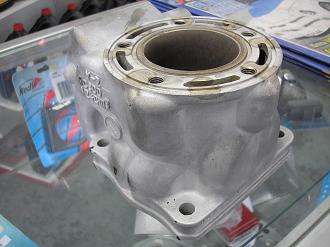 11:- Remove excess plating from edges of ports and bottom of cylinder.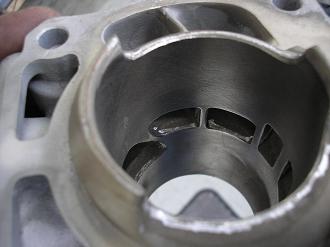 12:- bead blast for that new look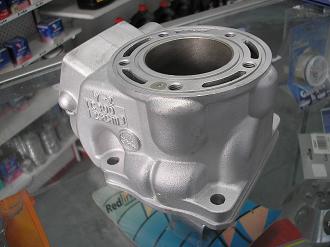 13:- hone the cylinder with diamond tooling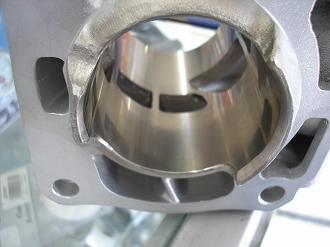 14:- chamfer ports, dress head gasket surface. If you send the power valves with the cylinder we can check that there is no plating build up to make them stick.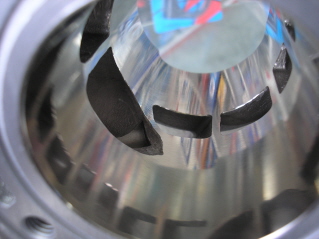 15:- Check and pack; bore is check for size specification; imperfections; chamfers for size. All parts that came with the cylinder are checked and counted (they are recorded in a database)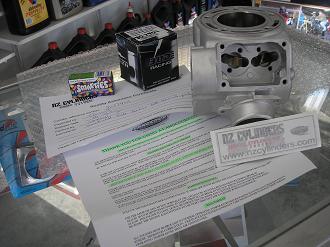 | ©2010 DG Engine Services